BLUE LOT 2019 SWAC Championship Premium Parking
Sat. Dec 7, 2019 at 3:00pm CST
Get Tickets
Details
Comments
Event Description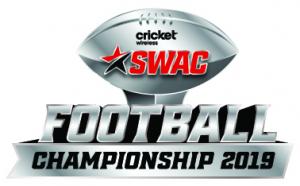 SOLD OUT! General Event Parking will be available day of game.
This is BLUE LOT PREMIUM PARKING. ALL SPACES ARE RESERVED! Please park in the space that is listed on your ticket. One car per pass;. DO NOT SHARE YOUR PASS! Pass will be scanned for you to enter the gate.
THERE ARE NO REFUNDS!
Join the Conversation
Follow the event with #FEARTHEBRAVE
View Everyone
Who's Going?

Arnell H

Abe H

Tony G

Annette Carter P

Kista K